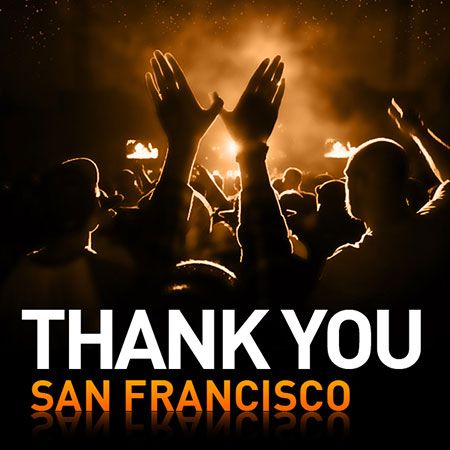 Thank you to all of the fans that were in attendance this past weekend!
We appreciate all the love the Bay has for Rock the Bells!
We hosted numerous contests for LOS ANGELES and SAN FRANCISCO!
ROCK THE BELLS LA CONTEST WINNERS:
Congratulations to the winners below who won SPECIAL prizes!
RTB LA Soundcheck Winner: Kira Brown (@anoelmai)


Kira got an exclusive SNEAK PEEK at the RTB holograms BEFORE ANYONE ELSE! She also attened RTB and got to see Black Hippy in the PHOTO PIT!
RTB LA ASK AB-SOUL FERRIS WHEEL CONTEST: Jesus Pulido (@enlightenedsol)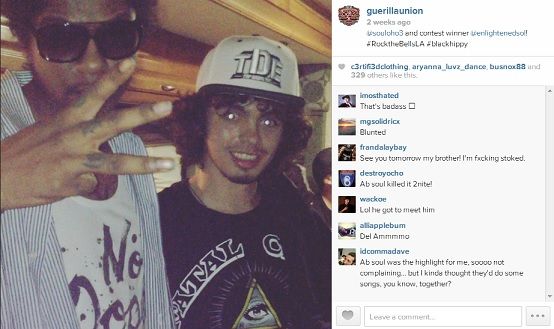 Unfortunately, Ab-Soul was not able to make it to the Ferris Wheel interview, BUT Jesus was able to hang out with Ab-Soul in his TRAILER AFTER his set!
Ab-Soul then signed Jesus' shirt and gave him a TDE hat!
RTB SWEEPSTAKES: Jose Perez, check out his video HERE!

Jose Perez was SURPRISED when he saw Black Hippy's SCHOOLBOY Q at his door with RTB tickets! ScHoolboy hung out with Jose at his apartment as they talked about their favorite music and the TDE movement!
RTB SIGNED POSTER CONTEST
Congrats Alex Aguayo (@bignastieproblem)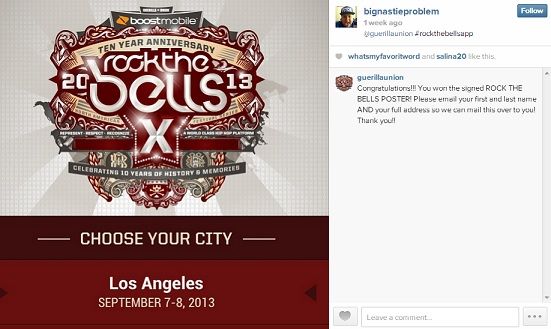 ——————————————————————————————————————————–
ROCK THE BELLS SAN FRANCISCO RTB SOUND CHECK WINNER!
Congrats to Alex (@amo510) who won the RTB SOUND CHECK IN SF!

VIEW ROCK THE BELLS DC & NY SOUNDCHECK WINNERS BELOW!
Congrats @TKO314 (DC) and @pasania (NY)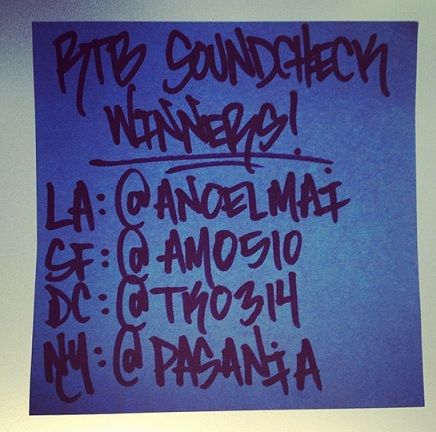 Stay posted for more chances to WIN!
FACEBOOK.COM/ROCKTHEBELLSFESTIVAL
TWITTER.COM/ROCKTHEBELLS
INSTAGRAM.COM/GUERILLAUNION